Practice Areas
Wilkinson Law LLP provides oil, gas and mineral title services to Fortune 500 Companies, Independent Producers, and private land and mineral owners.
We focus our practice in the examination and litigation of complex mineral title issues in the Commonwealth of Pennsylvania and the State of Ohio. The core of our practice is the preparation of Original Drilling Title Opinions. Our multi-state practice and extensive stand-up work in numerous courthouses have provided us with a unique ability to understand that different prospect areas involve different challenges, research strategies, and curative requirements.
Our Opinions of Title provide a thorough yet easily understandable analysis to some of the most complex oil and gas related issues facing producers in the Appalachian Basin. Based on feedback from our numerous producer clients we have custom tailored our Opinions to utilize advanced charting and document navigation software that brings all of the critical information of our detailed reports to the forefront of our Opinion documents.
At Wilkinson Law LLP, we pride ourselves on going beyond the typical services of many firms and have built long lasting relationships with each and every one of our clients.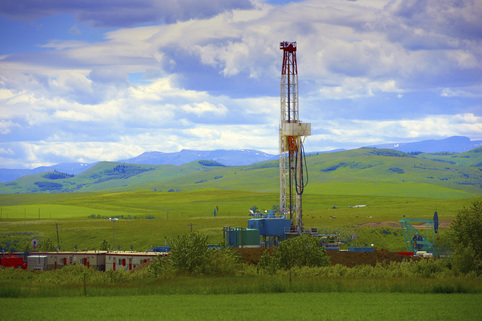 ---
Services Provided
​

Opinions of Title
Original Drilling Title Opinion
Supplemental Title Opinion
Division Order Title Opinion
Acquisition Title Opinion
​
| | |
| --- | --- |
| Litigation | Preparation of Conveyancing Documents |
Quiet Title Actions

Ejectment Actions

Partition Actions

Actions under the Pennsylvania Dormant Oil and Gas Act

Declaratory Judgment Actions

Hydrocarbon Deed
Royalty Deed
Oil and Gas Leases with custom form Addendums
Executor/Distribution Deed
Easements

Assignments
---
Wilkinson Law, LLP | 303 Eagles Mere Avenue, PO Box 2, Eagles Mere, PA 17731 | P: 570-525-3000 | F: 888-908-8737 | info@wilkinsonllp.com
© Copyright 2015 Wilkinson Law LLP. All Rights Reserved.

​​Disclaimer: This website is an advertisement for legal services and is for informational purposes only. It is not intended to provide legal or other professional advice, and should not be relied upon as such. No attorney-client relationship is created by use of this site, and unless you are a client of the firm as evidenced by a signed representation agreement, information you send to the firm may not be considered privileged or confidential. Note that the Commonwealth of Pennsylvania does not certify lawyers as specialists in any field. Attorney J.C. Wilkinson III PA Bar No. 92416 is responsible for the content on this site.